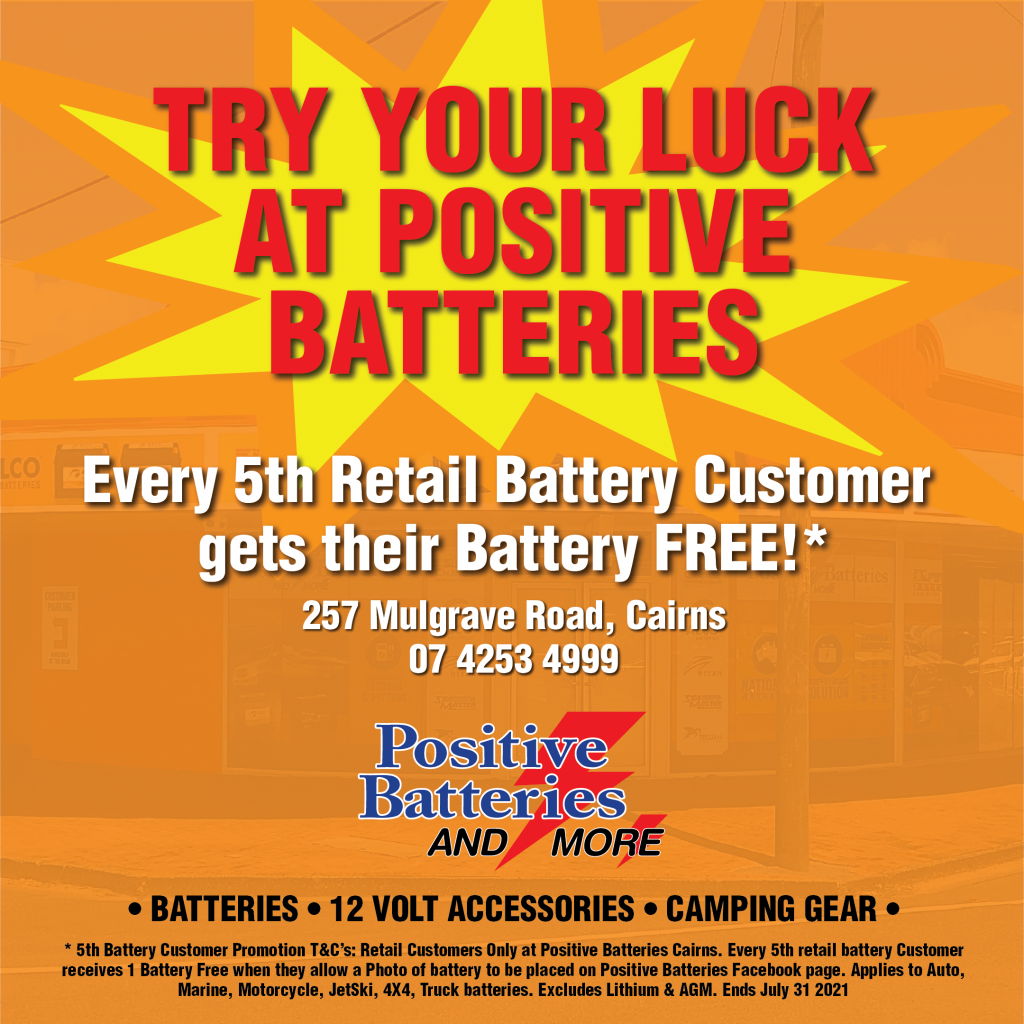 You might be lucky at Positive Batteries Cairns and get a Free Battery! If you're the 5th retail customer at Positive Batteries Cairns during July you'll receive your battery FREE simply by letting us post a photo of you with your battery to our Facebook page! Could not be easier!! Terms and Conditions are below.
Any questions give Roger in the store a call on 07 4253 4999 or drop into the store at 257 Mulgrave Road, Bungalow.
5th Battery Customer Promotion T&C's:
Retail Customers Only at Positive Batteries Cairns
Every 5th retail battery Customer receives 1 Battery Free when they allow a Photo of battery to be placed on Positive Batteries Facebook page.
Applies to Auto, Marine, Motorcycle, JetSki, 4X4, Truck batteries
Excludes Lithium & AGM
Ends July 31 2021